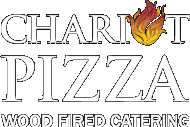 Igniting a Passion for Flavor
508.274.8153

contact@cateringoncapecod.com
Services
Catering
We cater events from the intimate to the extravagant, cocktail and dinner parties, rehearsal dinners, weddings, brunch, graduations, you name it. Our menus can be catered to any taste, and our food appeals to everyone!
It's time to re-think the catering experience.
Our Wood Fired Oven
Just picture it at your event… the enticing smell of wood, an impressive hand-crafted oven, and most of all, creative, authentic and delicious handmade dishes!
Take it from us, the time, effort and creative incite put into the construction of this oven infuses the food it produces! Fire-roasted flat breads, pizzas, fresh seafood, meats and poultry, all prepared with creative energy and love!
Need some help envisioning how creative a wood oven menu can be? Wood fire ovens appear in nearly every culture… sure, Italy jumps to mind, but even Spain, India, Africa and Brazil have classic wood oven dishes.
Stand out from the crowd and treat your guests to something new!
Other Equipment
No two events and or menus are alike… Chariot Pizza will be prepared and that includes the right equipment to get the job done! In addition to our oven, we offer the following equipment:
Convection ovens
Grills
Sautee burners
Steam tables
Deep fryers
Cook top burners