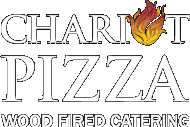 Igniting a Passion for Flavor
508.274.8153

contact@cateringoncapecod.com
About Us
Igniting a Flavor for Passion!
Chef-owner Brian Shields has always been intrigued by the Italian culture. He loves their zest for life, food and family.
Staying true to tradition, Brian uses fresh locally grown produce, farm raised meats, poultry, and 'fruits of the sea' to create beautiful and delicious food!
You will experience Brian's dedication when he brings the same passion, creativity, and zest for life to your table for your event!