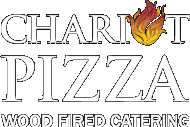 Igniting a Passion for Flavor
508.274.8153

contact@cateringoncapecod.com
Frequently Asked Questions
Frequently Asked Questions
Do you have wait staff and or do you supply wait staff?
Yes we have servers, and they are included in your estimate.
Do you supply serving platters and utensils?
Yes. We provide serving platters and utensils, but you are required to rent all plates, flatware and glassware.
Does your company supply the tent, linens, plates, flatware, glasses, tables etc.?
No we do not supply these things, but we do have vendors we work with that can help you with everything you will need.
Does your company supply the alcohol and bartender for our event?
No we don't provide the alcohol and or bartenders due to liability, but we can refer some from our preferred vendor list.
Do you have other equipment besides your wood fired oven?
Yes. As explained on our equipment page, we have grills, sauté burners and everything else we need to set up a full working kitchen at your event. If we don't have it, we can get it from one of our vendors.
How many people can you cook for and or handle?
Under normal circumstances, we can cook for up to anywhere from 50-200 people. Parties greater than 200 require additional resources, but we are open to quoting those jobs.
What are your prices?